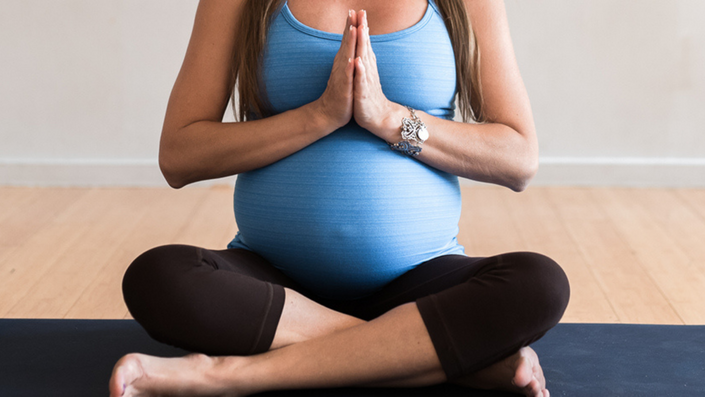 Prenatal Yoga Teacher Certification (RPYT): Module Three
Self-Paced Learning with Live Support
ChildLight's 85-Hour Prenatal Yoga Teacher Training prepares trainees to guide yoga students through the new parenthood year, from conception through postpartum. Prenatal yoga celebrates the parent and baby connection and the beauty and power of a person's changing body. We cover best practices for safety, sequencing and teaching techniques for prenatal and postnatal yoga.
As a physical practice, yoga during pregnancy supports strength, endurance, and flexibility. Many expecting people find that regular practice improves circulation, combats fatigue, and reduces tension and stiffness in muscles and joints. As a mental discipline, yoga cultivates focus and emotional stability. Breathing exercises during prenatal yoga help parents relax deeply and connect with baby. ChildLight's well-rounded training addresses the physical, mental and spiritual aspects of yoga for pregnancy as well as important background information on health, anatomy, nutrition, Ayurveda and more.
Overview & Perks of our Self-Paced Program:
ChildLight is a Yoga Alliance Registered Prenatal Yoga School (RPYS).
Save $98 when you purchase all three modules together here.
2-Months of Access to a previous virtual training video recording from the date of enrollment and lifetime access to all manuals and materials.
75 contact hours with a lead trainer when all three modules are attended. Each module is 25 contact hours. Videos recordings include lecture, discussion, journaling and prompts to do individual work.
Homework Assignments will be emailed to the trainer upon completion of each individual module.
Option to purchase a live virtual mentorship session with your trainer, Megan Morris after completion of each module ($1/minute). These meetings are designed to offer you support and the opportunity to discuss any questions you have about the content covered in the course.
Certification Eligibility is possible after viewing all three video modules and sending in all homework assignments. Certification includes completion of an open-book 40 question exam, the creation and teaching of three prenatal yoga classes, and observation of another teacher's prenatal yoga class.
Anyone who completes all required training hours and successfully completes the certification process will be listed as a "ChildLight Certified Prenatal Yoga Instructor (85hr)" on our Certified Instructor Directory on our website.
MODULE 1: Prenatal Yoga Foundations
25 Contact Hours
***NOT INCLUDED IN THIS COURSE***
Click here to save $98 and purchase all three modules together!
Module 1 is a prerequisite for attendance of Modules 2 & 3.
Essential Components of a Prenatal Yoga Class
Anatomy and Physiology of Pregnancy
Asana (Poses) and Variations / Modifications for Stages of Pregnancy
Basic Sequencing for Prenatal Yoga
Teaching Beginners
Theming and Philosophy of Yoga for Pregnancy and Parenting
Visualizations / Meditations / Chants / Poems for Prenatal Yoga
Breathing techniques
Vocal Toning
Managing expectations around pregnancy and birth
The Power and Importance of Sharing Birth Stories
Common Pregnancy Symptoms, Concerns and Implications for Yoga Practice
Common Pregnancy Questions & Myths
Nutrition for Pregnancy
Three full yoga practices
Practice Teaching
MODULE 2: Prenatal Yoga Advanced Teaching Concepts
25 Contact Hours
***NOT INCLUDED IN THIS COURSE***
Click here to save $98 and purchase all three modules together!
Module 1 is a prerequisite for the attendance of Module 2.

Childbirth Education for Yoga Instructors
Adaptations for Pregnant Students In a Non-Prenatal Class
Prenatal Yoga Nidra & Relaxation Scripts
Essential Oils for Pregnancy and new motherhood
Prenatal Partner Yoga
How to teach without Props
Addressing Mixed Levels / Mixed Bellies
Advanced sequencing & themes for Prenatal Yoga
Demonstrating in Prenatal Yoga
Hands on Adjustments in Prenatal Yoga
Trainee Article Presentations on Pregnancy / Yoga Related Topics
Three full yoga practices
Practice Teaching
MODULE 3: Prenatal Yoga Teacher Certification (RPYT)
25 Contact Hours
***INCLUDED IN THIS COURSE***
Click here to Purchase Module 3
Click here to save $98 and purchase all three modules together!
Modules 1 & 2 are a prerequisite for the attendance of Module 3.

Ayurveda for the Childbearing Years
Trauma Informed Teaching in Pre/Postnatal Yoga
Infertility Lesson: What Yoga Teachers Need to Know
Essential Components of a Prenatal / Postnatal combo Class
How Prenatal Yoga can help with postpartum recovery
Postnatal Timeline
Postnatal Yoga Benefits
Postnatal Yoga Essentials
Pre/Postnatal Abdominal Conditioning
Postnatal Yoga Nidras
Sequencing for Postnatal Yoga
Postnatal Yoga Sequencing with Babies
Working with Babies in the Room
Postnatal Nutrition
Three full yoga practices
Advanced Practice Teaching Exercises
The Business of Teaching Prenatal Yoga
RPYT Certification Discussion
Teachers can register as a RPYT if they have successfully completed both a 200-hour yoga teacher training program and an 85-hour prenatal yoga training—in either order—that are registered with Yoga Alliance. Applicants must submit 30 teaching hours in prenatal yoga which must be performed after completing a program with a RPYS (Registered Prenatal Yoga School).
Your Instructor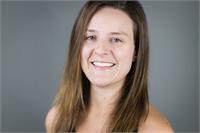 Megan Ridge Morris, E-RYT 500, RCYT, RPYT, YACEP, CD, is a co-owner of ChildLight Education Company. She is the author/creator of ChildLight's Prenatal Yoga Teacher Training (also a Registered Prenatal Yoga School / RPYS) and Gentle Yoga for Seniors Teacher Training. She brings her expertise off the mat as a Certified Doula. In addition, she facilitates ChildLight's Yoga for Babies & Toddlers Teacher Training and is a contributor to the Baby Yoga Lesson Plan, Toddler Yoga Lesson Plan & Preschool/PreK-G5 curriculum packs. Megan discovered yoga in 2006 as an acting intern after graduating from Bloomsburg University with a degree in Theatre Arts. She's been studying yoga ever since and has been a professional yoga teacher since 2008. Megan specializes in teaching yoga to beginners, seniors, expectant parents, babies and toddlers. She lives in Hellertown, PA with her husband and two young children.
Course Curriculum
Training Details
Available in days
days after you enroll
MODULE THREE: Videos, Manual & Materials
Available in days
days after you enroll
Halfway Point Support Check-In
Available in days
days after you enroll
Frequently Asked Questions
Where can I view your Terms & Conditions?
Please visit our website at: https://childlighteducationcompany.com/terms-and-conditions/ By purchasing this course, you agree to our terms and conditions.